Firstly we would like to apologise that the shop has not been updated for the past few weeks. We have an issue with the SF program and it wont allow us to update the shop. The file has been sent off to the computer whizzes at SF and once they have it repaired the shop will be updated. This doesnt affect any orders you wish to place, as the shop is still fully functional, we just can't put any new stuff in there yet...
Well the shop is progressing again now that seeding is finished, whilst we wait for the rain and the weeds to grow...
more photos ----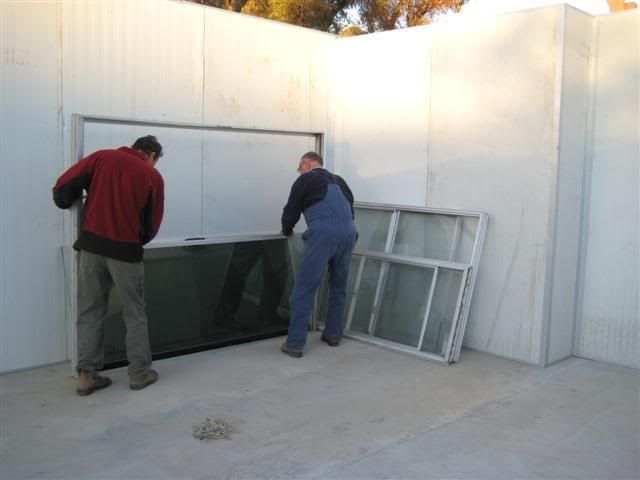 The shop windows being moved in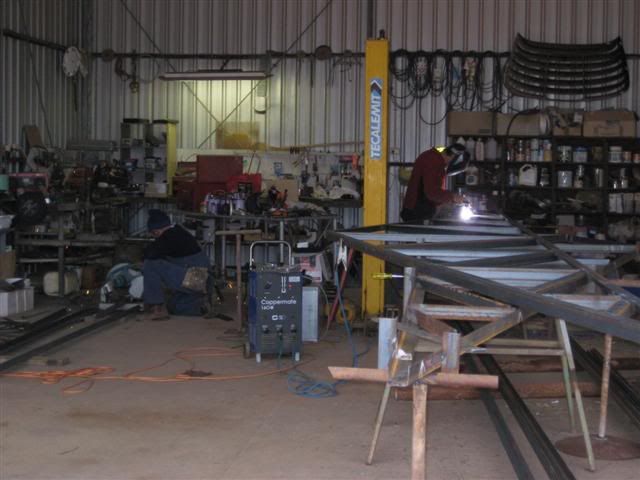 The construction of the first truss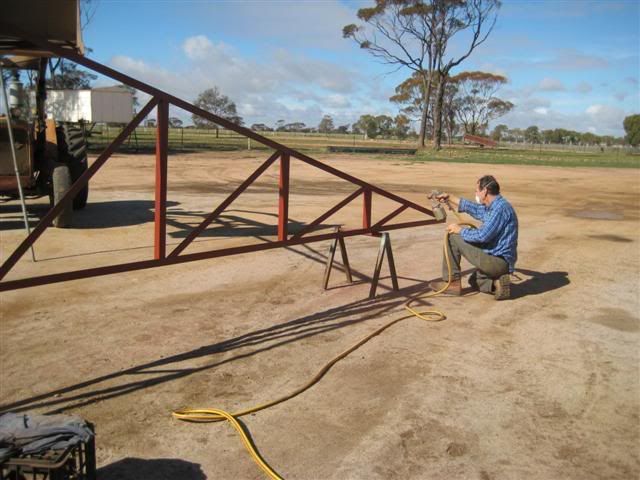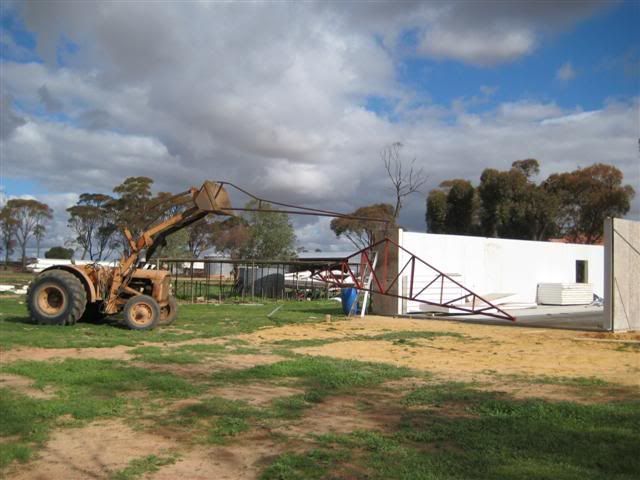 The trusses being moved into place!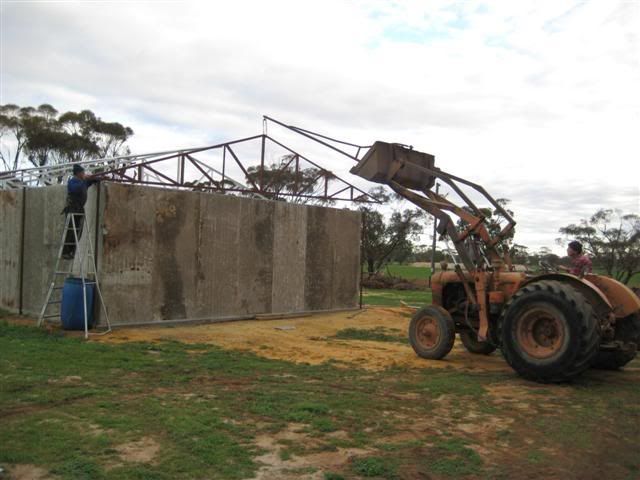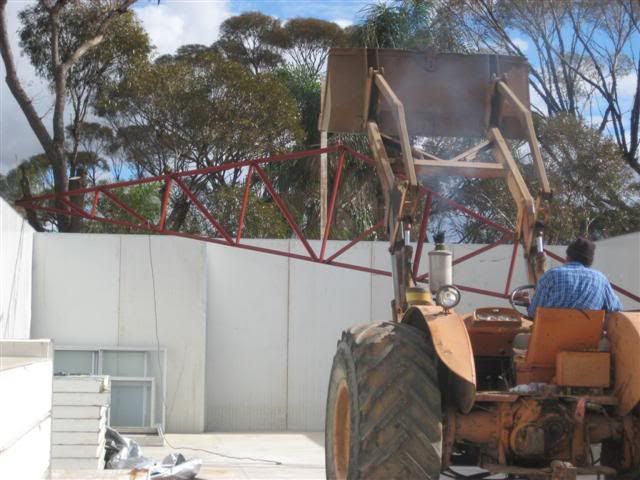 Almost finished....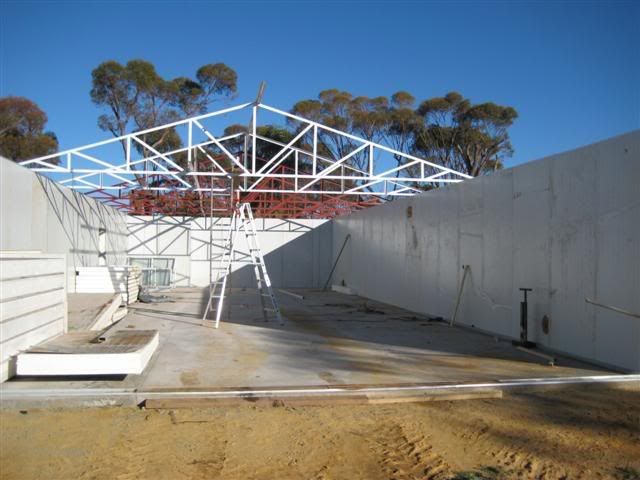 We have the roof trusses all joined, the back wall in... now it is just adding the verandah, and the tin on the roof... then onto the inside!!!!