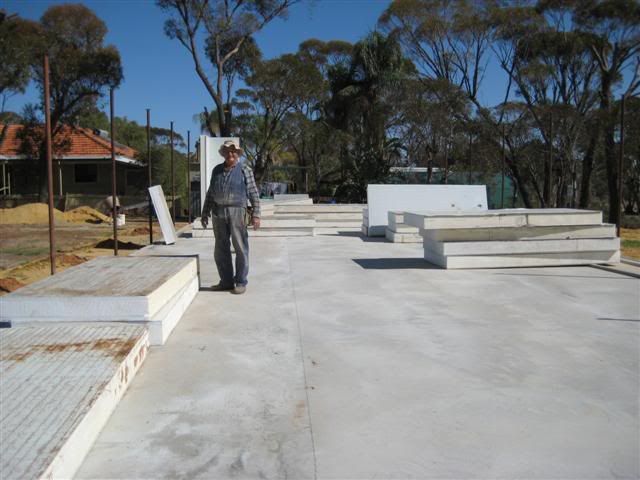 Marg's Dad with the frames of the shop and panels all cut ready to stand!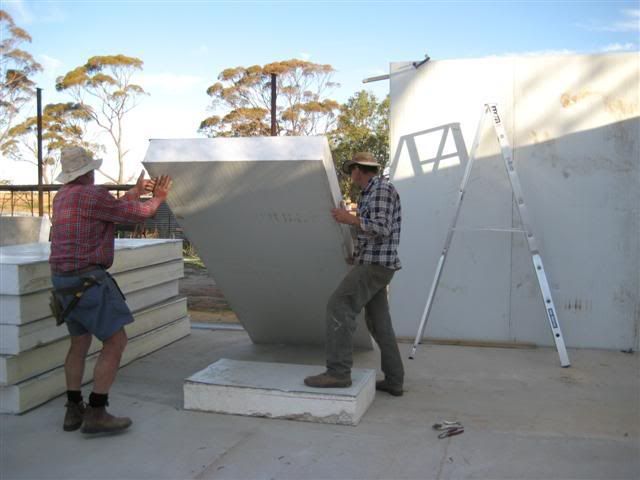 The builders (Marg's Dad & Husband) standing up the panels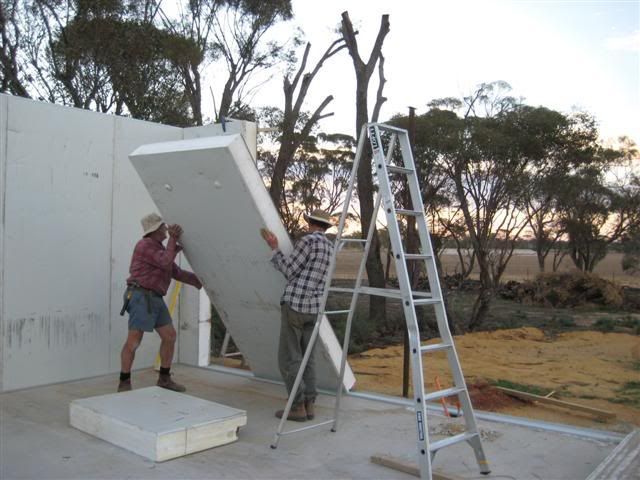 The walls are going up
and still more panels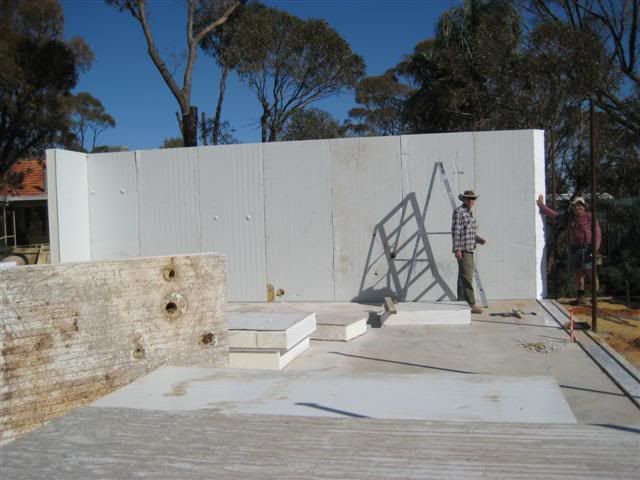 Ohhh look its a corner taking shape!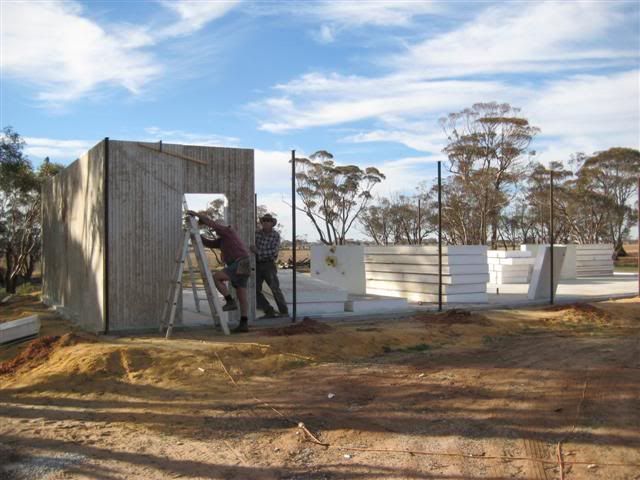 Its starting to take shape and look like a building!
Back with more progress photos soon!